Shop & RESERVE
Call & RESERVE
Experience


Beauty
Great nails don't happen by chance, they happen by appointment!
Our Services
We are a full service salon to take care of your end-to-end beauty experience. Our expert beauty practitioners use state-of-the-art equipment and industry-best safety measures to ensure that you have a friendly, caring, and high quality experience.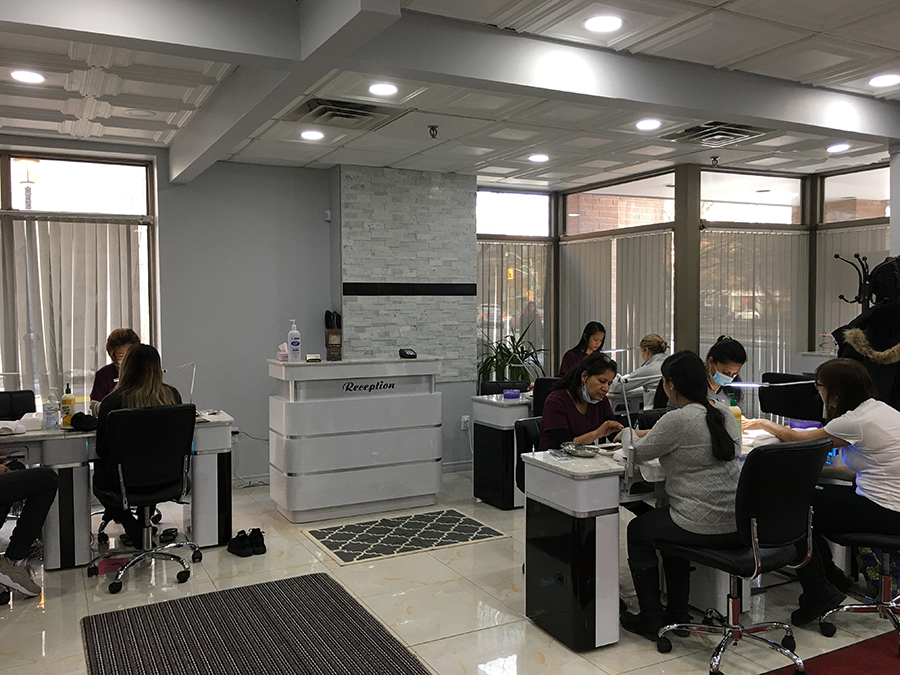 Spa Hours
Safety, cleanliness and hygiene are the highest priority for us. We ensure the highest grade of sanitation by always sterilizing our tools and using one-time disposable implements. We also disinfect hand and foot spa machines as well as environmental surfaces before and after each use.
Call & Reserve
Shop & Reserve

I'm stopped in for a quick gel pedicure. I didn't catch the nail techs name but was a very pleasant experience. The salon is very clean, comfortable massage chairs. The tech did a great job on shape and color job. The only thing lacking was length of foot massage...it felt a bit rushed because there were 3 or 4 ppl waiting at the time. Otherwise, great place, would definitely come back.

The shellac polish consistently lasts 2 weeks without chipping - far longer than any other shellac I've gotten. Very clean interior and the equipment itself is also up to par - I've never felt unsafe having my cuticles cut here. Pedicures are amazing, water is always piping hot and massage is fantastic.

Got a gel manicure while I was in the area for business. Place was clean and everybody was very friendly and the lady who did my nails was great. She was quick and communicative. I was in and out with a fresh gel mani in 30 mins. No frills and no fuss but overall great service